Social
Being a sustainable company encompasses everything we do – delivering resilient, secure and inclusive connectivity, services and technological solutions; while always doing the right thing for our customers, employees and society. Sustainability is closely tied to Telenor's governance framework, providing accountability and enabling the company to clearly plan, implement and monitor sustainability activities.
Digital Skills
We are committed to equipping people with the resources, knowledge and skills they need in an accelerated digital future.
Diversity & Inclusion
Diversity is imperative to the way we do business. A diverse and inclusive workforce means that we have many different perspectives, empowering us to understand and better serve our customers and stakeholders.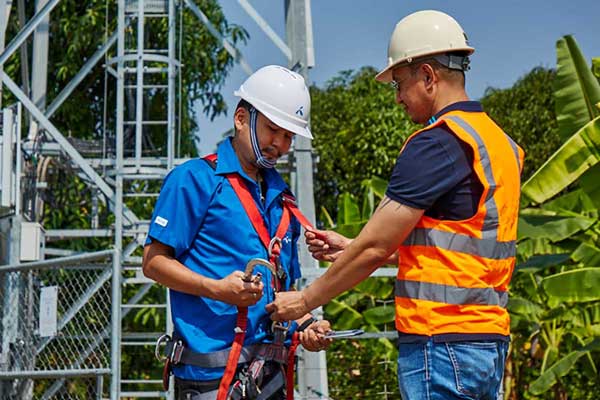 Health, safety and people security
Telenor Asia's commitment to raising standards for our employees and across our supply chains means putting health, safety and security at the top of our agenda.