Startup founder Sayem Faruk is connecting tech talents globally
Startup founder Sayem Faruk is connecting tech talents globally

Sayem Faruk is transforming how global companies can connect with tech talent in Bangladesh. He founded Airwrk, a game changer for his home country, where half of the 165-million-strong population is under 30. By going through Telenor company Grameenphone's Accelerator program, Airwrk already has over 1,200 digital fully vetted talents on its roster. We asked Sayem for his top tips on excelling as a leader and entrepreneur.
You may have heard of platforms that connect freelancers to clients, such as Fiverr and Upwork. Airwrk is different. It allows companies to quickly put together virtual teams that will work together on projects lasting a year or more. Founder and CEO Sayem Faruk believes this can transform Bangladesh into a global exporter of tech workers, a potential game changer for its millions of young, English-speaking digital talents.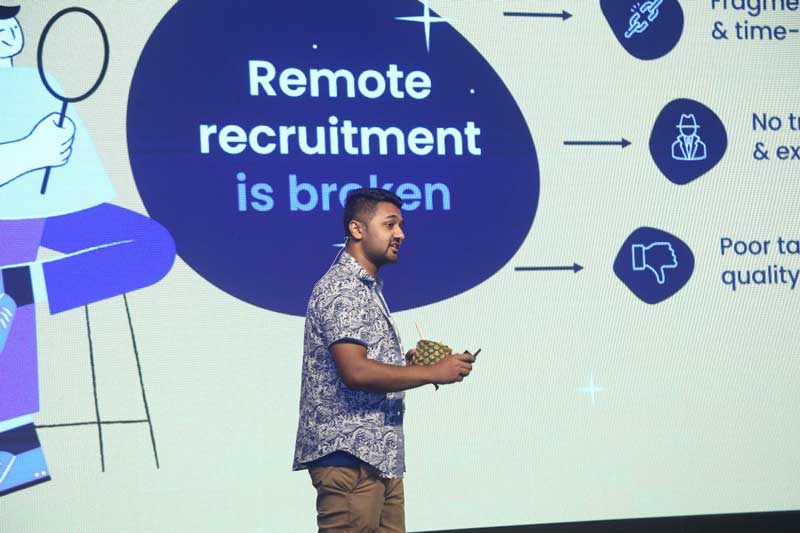 What does it take to found a startup with this much potential? He tells us here.
Put People First
"I co-founded a catering company in 2016, fresh out of uni. It taught me how difficult it is to compete with established employers. So when I founded Airwrk, I started with the career page of our website. We work remotely, we have unlimited vacation days—they're not tracked—and we pay on the 23rd of every month. But in addition to policies like these, we're very transparent. Our employees know exactly how many months of runway we have left. That's very important in a startup.
Empathy Attracts the Right People
"I used to be very much output driven when I started working. But as I progressed, I came to understand empathy is something I needed to work on and I read up on it. Now, I don't say, 'Why didn't you deliver this?' I try to understand what's going on in that person's life instead. And the moment I started shifting my leadership style, we began attracting more people who want to learn and grow."
Hard Skills Still Matter
"Not everyone needs to be an entrepreneur. It also depends on your family situation. And when it comes to having a career, I still think tech is the way to go. We're seeing AI disrupting a lot of jobs from accounting to video editing. But UX/UI, coding, analytics, these will remain in very high demand."
Shout Your Ideas
"Everything around you started with an idea. The services and products you use didn't exist until someone came up with them. That's why you need to talk about your idea. You need to share it. The more you talk about an idea, the more you think about, the more energy you put into it, the more people will join you and put their energy into your idea. That's how Airwrk started: with a logo and an idea."
Just Start Now
"Before even joining Grameenphone's Accelerator, my first experience with them was the Telenor Youth Forum. I was in my final year of uni and still unsure of what to do in life. But the whole experience of presenting an idea on a big stage, explaining your why, that brought me so much confidence. Today, I still believe starting a business doesn't require money or connections. It requires an idea that you're willing to share with others and put energy into."
As part of Telenor Asia's 25th Anniversary, our Game Changer interviews celebrate women and men in Asia that Telenor has supported in their quests to harness the power of connectivity for the benefit of their communities.